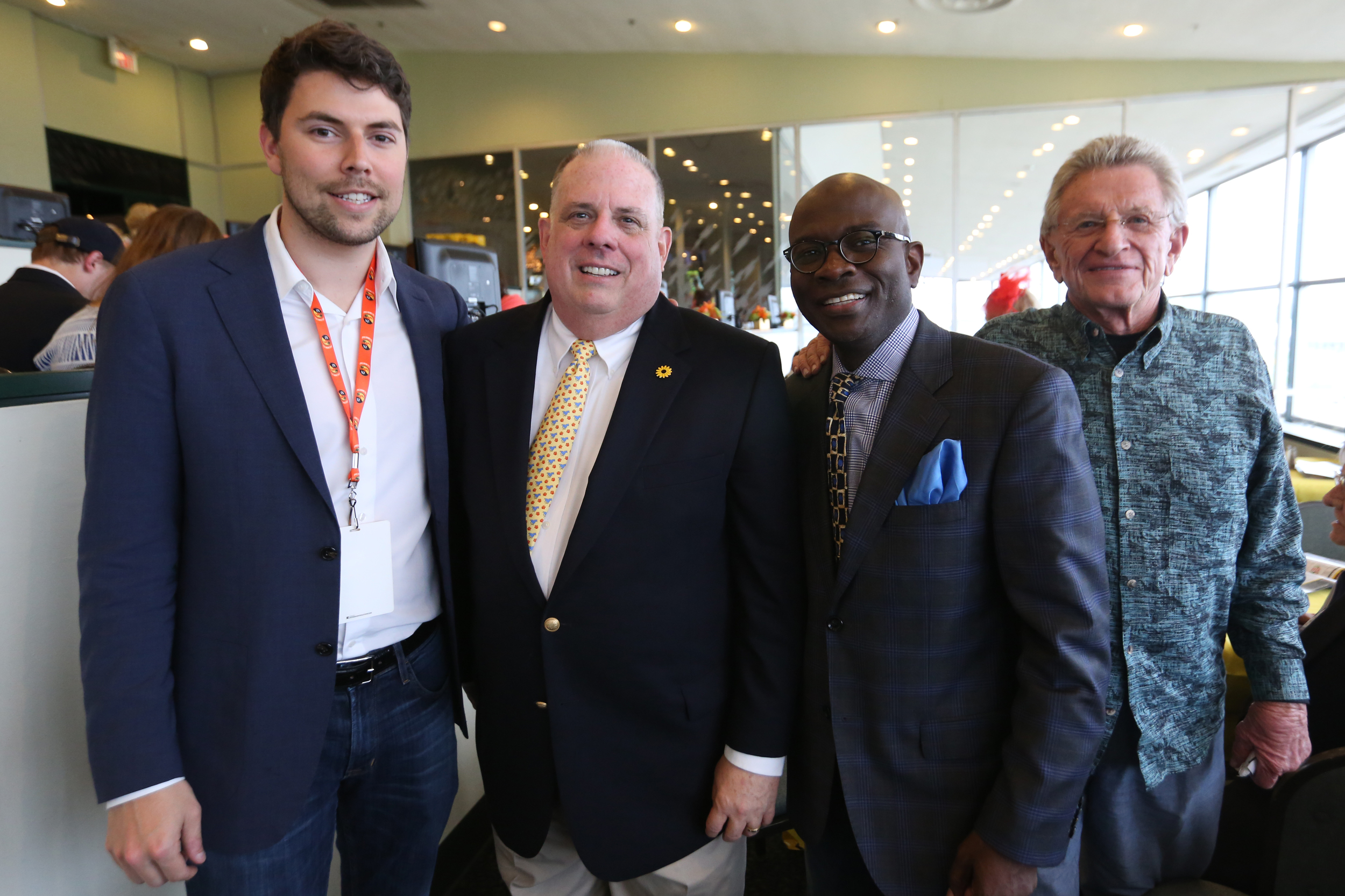 In all of my 25 years attending the Preakness never has there been such uncertainty about which horse will reign supreme.
Vendors who depend upon this day to make some real money that will sustain them for the next month was pessimistic.
They are selling lemonade, ribs, parking spaces, and whatever can generate revenue for them. In speaking to them during the drive in, they had a look of concern about how many people would stay home because of the weather forecasting rain all day. Once we entered the Haddock where the race horses are shown, all of a sudden the concerns begin to subside and optimism was found among the gamblers.
It is an emergence of people from various backgrounds, wearing their best to see the best race horses in the world compete at the Preakness Stake. It's a sport where horses are cared for as if they were royalty. Daily monitoring, exercise regiment, and grooming -- it's comparable to a world class spa and resort.
The Jockey Club and all gambling hubs are a buzz with bold, beautiful, elegant, farming attire, handsome, and serious folks bent on hitting the racehorse lottery . Oh the skies were dark and the tracks reminded me of my SC muddy farming days tobacco fields and corn rows. Even the elements couldn't stop the several thousands upon thousands who marked this day as one they would own until the final race was over.
Roving through the owners tent amongst star studded presence with the likes of Curtis '50 Cent' Jackson alongside other executives and VIPs from the different horse's respective owners we have truly embarked upon refinery.
After winning the Kentucky Derby, Nyquist was the horse to watch and was expected to pull off another victory at the Preakness. Well, let's just say that nearing the finish line, a last split second costly decision by his jockey Mario Gutierrez, relegated Nyquist as a third place Preakness finisher . How disappointing for many hoping for the possibility of a two year in a row Triple Crown Winner. Exaggerator stayed near the front and took the lead at the end when it mattered most to claim victory.